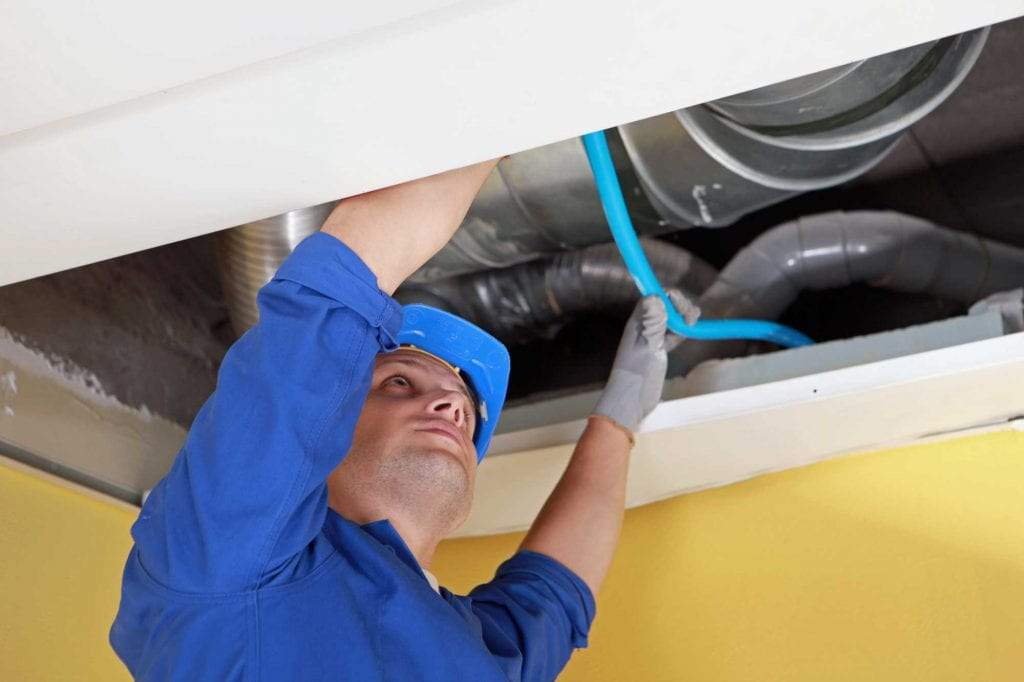 Air Duct Sanitation Services in Punta Gorda, FL:
Residential and Commercial Air Duct Cleaning & Sanitizing Services
Home and business owners can depend on Sea Air of Lee County, Inc for high quality air duct sanitizing providers. For over twenty years, we've provided our valued customers with a reliable provider at a competitive price. We strive to improve your quality of life with cleaner indoor air. Due to the typical climate in Punta Gorda, you can find a variety of substances that can negatively affect the health of your building's occupants and save money on your energy bills. Contact us today, and we can be at your property as quickly as possible.
Benefits of Air Duct Sanitizing in Punta Gorda
Our air duct sanitizing process involves cleaning out your Punta Gorda property's air ducts, so they are free of allergens. Not merely does this process make it healthier to live and operate a business on your premises, but it may also improve airflow through your HVAC program, reducing the strain on your ventilation system, giving you more time before needing an air duct replacement. We do this by making sure to check every part of your Punta Gorda property's HVAC system.
Trusted Home Air Duct Sanitizing Solutions in Punta Gorda
What Punta Gorda homeowners and property managers want to know when looking for air duct sanitizing is if it will help them and save them cash. Fortunately, after our professionals possess sanitized your ventilation system's air ducts, the benefits can typically be experienced right away. If you have allergies, you may notice you are not as congested as you were before, saving you money on allergy treatments. Your energy bills may also usually show a positive change since your HVAC system would not need to are hard to do its job.
Effective Office Air Duct Sanitizing Providers in Punta Gorda
As a commercial property owner, you want to avoid costly air duct replacement services, and having to repair your air ducts regularly. By scheduling regular air duct sanitizing services, we can reduce the wear and tear on your system, all while clearing up allergens and pollutants, making it easier for your employees to do their work. In the end, our sanitization solutions of your air ducts, make your Punta Gorda business property spend less on air duct repairs or replacements, and by improving the productivity of those operating inside.
---
Call Sea Air of Lee County, Inc for Dependable HVAC Services!
Since 1996, we have been providing HVAC services designed to fit the unique needs of our customers. As a family owned and operated business, we understand how important it is to provide a comfortable indoor environment in Punta Gorda, Florida for your family or employees. So, call Sea Air of Lee County, Inc for industry leading air conditioning and heating solutions for your Punta Gorda, Florida home or business.