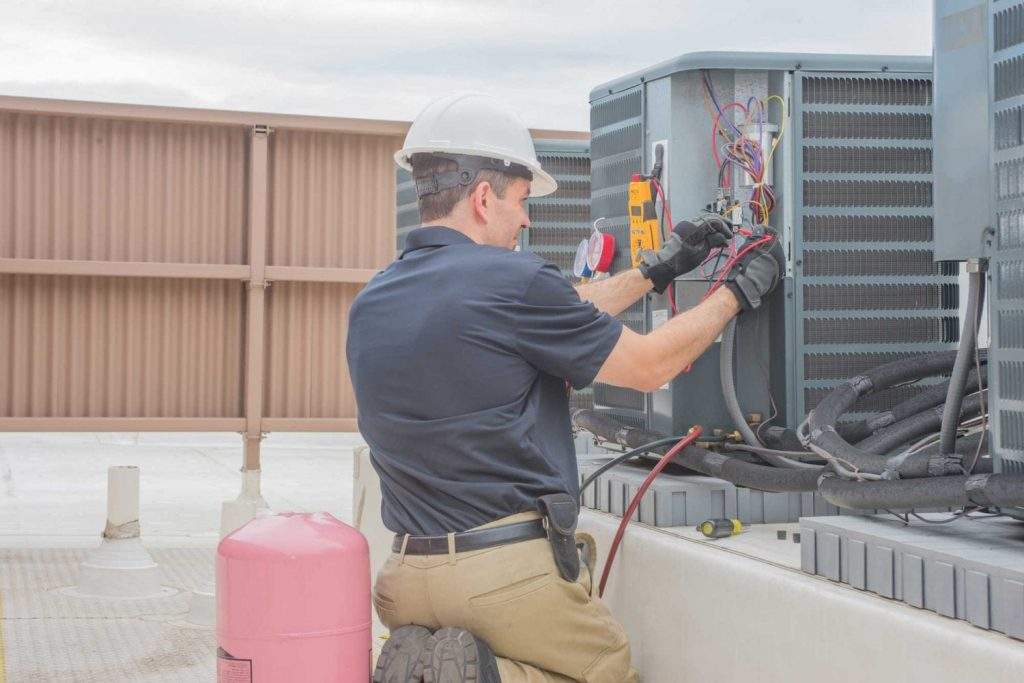 Air Conditioning Repair in Fort Myers, FL:
Residential & Commercial Air Conditioner Repair Services
If you live in Fort Myers, Florida, you understand how vital air conditioning can be. During the humid Florida summers, you depend on your air conditioning unit to work correctly. If your home or business's HVAC systems break down, don't hesitate to call a repair company with experience and an excellent reputation. Fort Myers property owners count on Sea Air of Lee County, Inc for exceptional air conditioning repair. We strive to bring you reliable service and repair your air conditioner correctly the first time. Don't miss out on quality air conditioning repair from Sea Air of Lee County, Inc.
AC Repairs from Sea Air of Lee County, Inc
If the air conditioning in your Fort Myers office building stops working, call Sea Air of Lee County, Inc. We are licensed experts in commercial air conditioning repair. Since opening for business in 1996, we have been committed to helping you create a comfortable and productive environment for your employees. With over 20 years in the HVAC business, we are experienced at providing Fort Myers businesses with dependable air conditioning.
Home Air Conditioning Repair in Fort Myers
If your home needs HVAC repairs, hire a company that will handle the job with care. At Sea Air of Lee County, Inc, we believe that your family deserves to live in a space with working, reliable air conditioning. That's why we offer residential air conditioning repair to homeowners in the Fort Myers area. We always have your satisfaction in mind, so our Fort Myers repair services are available 24/7 to bring you functional air conditioning equipment.
Affordable Repairs for Air Conditioners
If you are seeking fast and affordable air conditioning repairs in Fort Myers or the surrounding areas, turn to the professionals at Sea Air of Lee County, Inc. If your air conditioning isn't working properly, it could be caused by a malfunction of any number of parts in your air conditioner. Our certified Fort Myers technicians are always equipped to identify the problem with your unit and make speedy repairs.
---
Call Sea Air of Lee County, Inc for Dependable HVAC Services!
Since 1996, we have been providing HVAC services designed to fit the unique needs of our customers. As a family owned and operated business, we understand how important it is to provide a comfortable indoor environment in Fort Meyers, Florida for your family or employees. So, call Sea Air of Lee County, Inc for industry leading air conditioning and heating solutions for your Fort Meyers, Florida home or business.