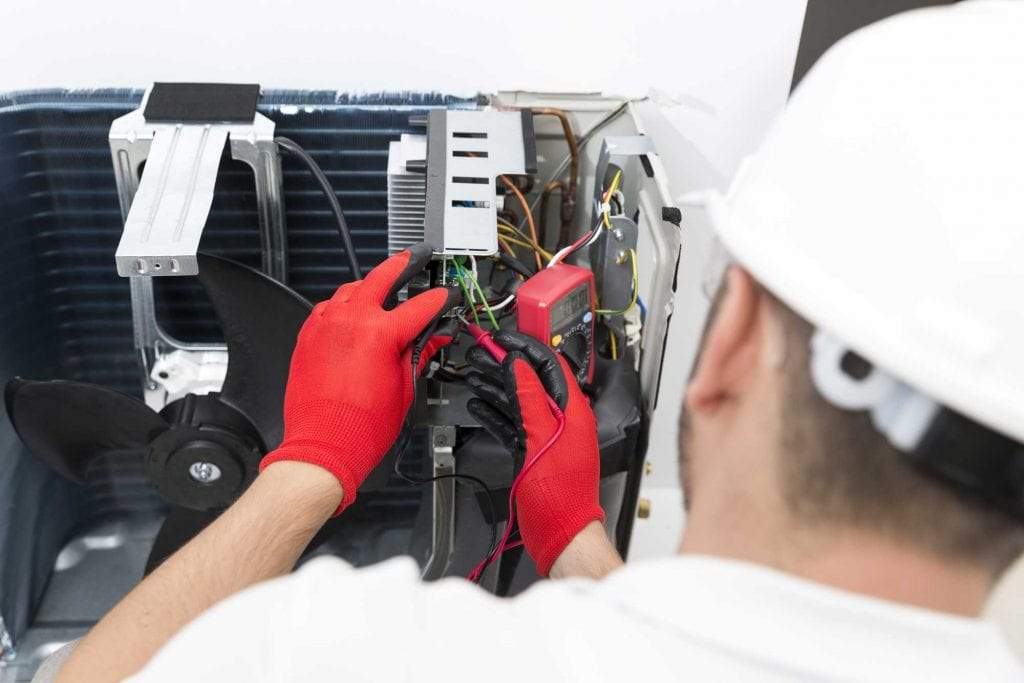 Emergency Commercial Cooling & Refrigeration Repair in Fort Myers, FL:
24-Hour Commercial Cooler & Freezer Repairs
Accidents happen, whether they occur during normal business hours or not. We know that your Fort Myers business always needs its products to be kept cool, and no matter when a problem occurs, it's always an emergency. That's why Sea Air of Lee County, Inc offers 24-hour commercial refrigeration and cooling repair in the Fort Myers area. If your commercial walk-in or reach-in cooler is acting up, our technicians are always ready and just a call away. We won't let the Fort Myers heat get to your products before us, no matter the time.
Keeping Cooling Appliances Cool Across Fort Myers
Regular business hours over? Not to worry, our technicians are still ready and waiting for your call. When a cooling appliance stops working, your whole business stops too. But the Fort Myers heat and customers won't wait. That's why we offer our 24-hour commercial cooling repair services so that whenever your commercial grade cooling appliance stops working, we'll be there. Our friendly and dependable staff has your best interest in mind, and with over 10 cities and suburbs covered in the Fort Myers area, we're ready to provide emergency cooling and refrigeration repair for your business no matter when or where.
24-Hour Commercial Walk-In Cooler & Freezer Repair
Commercial walk-in coolers and freezers are a practical treasure trove for Fort Myers restaurants and businesses, and we don't want any of that gold to spoil. Our 24-hour commercial refrigeration repair is specifically designed to keep your business investments guarded against accidents. Every minute a walk-in cooler or freezer is acting up is an emergency, and we get that. Our emergency cooling and refrigeration repair services have your business's back. Our Fort Myers technicians are on standby for you when you need us most. We are always available and ready to minimize the downtime of your critical business investment.
Commercial Reach-In Coolers and Freezers in Fort Myers
The products you store close at hand need to be kept at just the right temperature. Even a small fluctuation in temperature can cause big problems with Fort Myers's heat. At Sea Air of Lee County, Inc, we know how fast problems can occur with a reach-in cooler and are always ready to help. Our emergency cooling and refrigeration repair services are available 24-hours a day, so your business or restaurant is covered — even at midnight. You won't worry about the Fort Myers heat; our technicians will keep your reach-in coolers running, no matter the time.
---
Call Sea Air of Lee County, Inc for Dependable HVAC Services!
Since 1996, we have been providing HVAC services designed to fit the unique needs of our customers. As a family owned and operated business, we understand how important it is to provide a comfortable indoor environment in Fort Meyers, Florida for your family or employees. So, call Sea Air of Lee County, Inc for industry leading air conditioning and heating solutions for your Fort Meyers, Florida home or business.