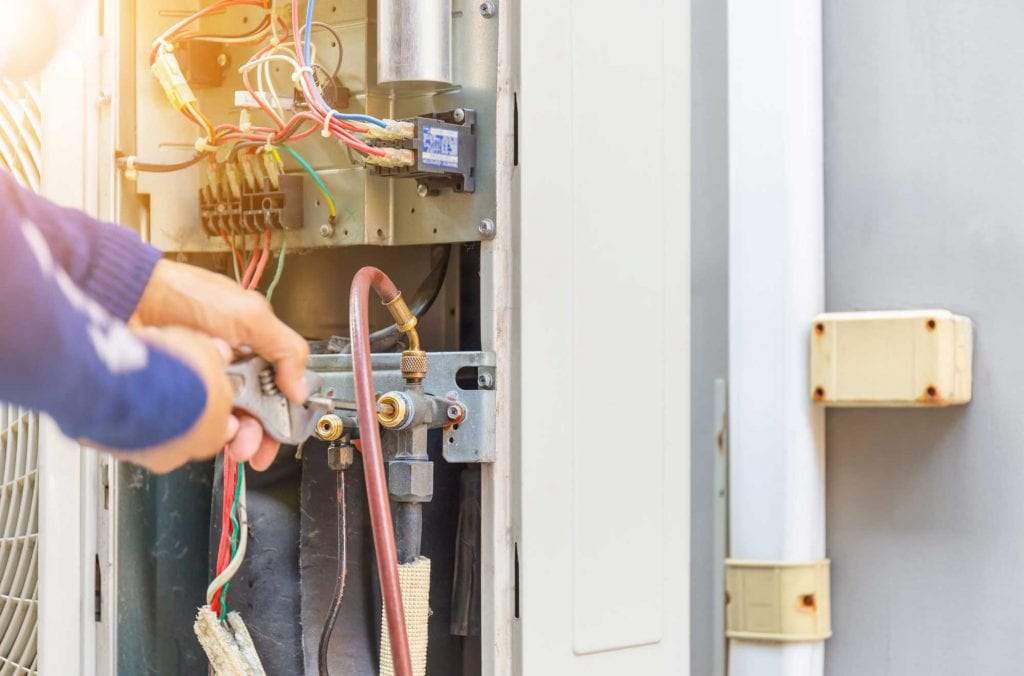 Electric & Gas Furnace Services in Lehigh Acres, FL:
Electric & Gas Furnace Repair, Replacement, Installation & Maintenance
Like any appliance at your property, electrical and gas furnaces require regular maintenance in order to operate safely and efficiently. Regular maintenance on your own furnace can extend its lifespan and help prevent unexpected leaks or other problems down the line. However, if something should happen, Sea Air of Lee County, Inc in Lehigh Acres provides one of the area's most comprehensive electric and gas furnace repair, installation, and replacement services. Thanks to our honest and fair work, we've become one of the most trusted companies in the Lehigh Acres area.
Gas Furnace Repair and Installation in Lehigh Acres
Whether you run a business or own a home in Lehigh Acres, we have the gas furnace installation and replacement solutions you're searching for. All our professionals are certified to the best industry requirements, and our reliable providers ensure you'll never be left out in the cold. We know that heating isn't too much of a concern in our area, but it might be wise to have a gas furnace installed and functioning just in case. At Sea Air of Lee County, Inc in Lehigh Acres, we make gas furnace repair, replacements, and installation easy.
Lehigh Acres's Preferred Gas Furnace Installation Team
When you need turnkey gas furnace replacement and installation, you can't afford to wait around for an unreliable business. Whether you're looking for the latest and greatest in energy efficient gas or electrically powered furnaces, or a far more economical solution because your old furnace broke down unexpectedly, our Lehigh Acres heating system contractors are pleased to assist you to get your house or business back to normal. Call Sea Air of Lee County, Inc today.
Electric Furnace Repair for Homes & Businesses
Poorly performing furnaces not only cost more money to use, but they may not be providing your Lehigh Acres home or business with optimum heating solutions. While electric furnace repair, installation, and replacement may seem daunting and expensive, it doesn't have to be. With the help of our professional heating system contractors in, you can be at peace knowing you'll get the right system at the proper price four your budget.
---
Call Sea Air of Lee County, Inc for Dependable HVAC Services!
Since 1996, we have been providing HVAC services designed to fit the unique needs of our customers. As a family owned and operated business, we understand how important it is to provide a comfortable indoor environment in Lehigh Acres, Florida for your family or employees. So, call Sea Air of Lee County, Inc for industry leading air conditioning and heating solutions for your Lehigh Acres, Florida home or business.