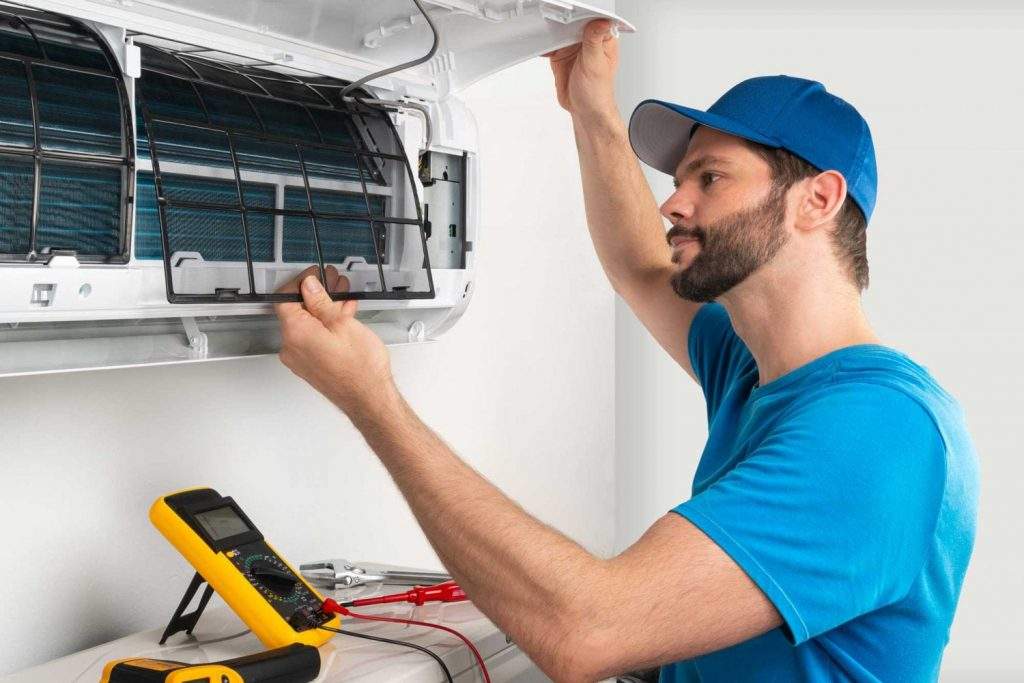 Emergency Air Conditioning Repair in Lehigh Acres, FL:
24-Hour AC Repair for Homes and Commercial Areas
Due to the humidity, warm bodies of water, and geographical location, Florida summers can be uncomfortably hot. Residents of Lehigh Acres depend on their air conditioners to get them through summer. If your air conditioning unit breaks down, you won't want to wait long for repair. Sea Air of Lee County, Inc provides emergency cooling repair services that will have your air conditioner running correctly again in no time. We have experienced technicians available to respond quickly to your call 24/7. Since 1996, Sea Air of Lee County, Inc has been helping people in the Lehigh Acres area stay cool in the summer.
A 24-Hour AC Company in Lehigh Acres
There is no way to predict when your Lehigh Acres air conditioning is going to quit on you. Since you can't predict the future, it is vital to have access to a 24-hour air conditioning company. Luckily, Sea Air of Lee County, Inc offers emergency commercial cooling repair so you can get access to functional air conditioning at any hour. We are Lehigh Acres's first choice for all air conditioning services from a 24-hour AC Company.
Emergency Cooling Repair You Can Rely On
At Sea Air of Lee County, Inc, we understand how being without air conditioning in Lehigh Acres, Florida's muggy summers are miserable. That's why you can expect quick and reliable 24-hour central air repair. We will also perform regular maintenance to keep your system running efficiently. If your Lehigh Acres property's air conditioning stops working or you think it could be working better, don't hesitate to contact us immediately.
Dependable 24-Hour Home AC Repair
If the air conditioning in your Lehigh Acres home has stopped working, contact Sea Air of Lee County, Inc. We specialize in HVAC emergency repair, and our team has years of experience. When you enlist our services, we'll treat your Lehigh Acres home with the same level of respect we would treat our own. For more information on HVAC emergency repair, 24-hour home AC repair, and how we can help you with air conditioning repairs, call or visit us today.
---
Call Sea Air of Lee County, Inc for Dependable HVAC Services!
Since 1996, we have been providing HVAC services designed to fit the unique needs of our customers. As a family owned and operated business, we understand how important it is to provide a comfortable indoor environment in Lehigh Acres, Florida for your family or employees. So, call Sea Air of Lee County, Inc for industry leading air conditioning and heating solutions for your Lehigh Acres, Florida home or business.