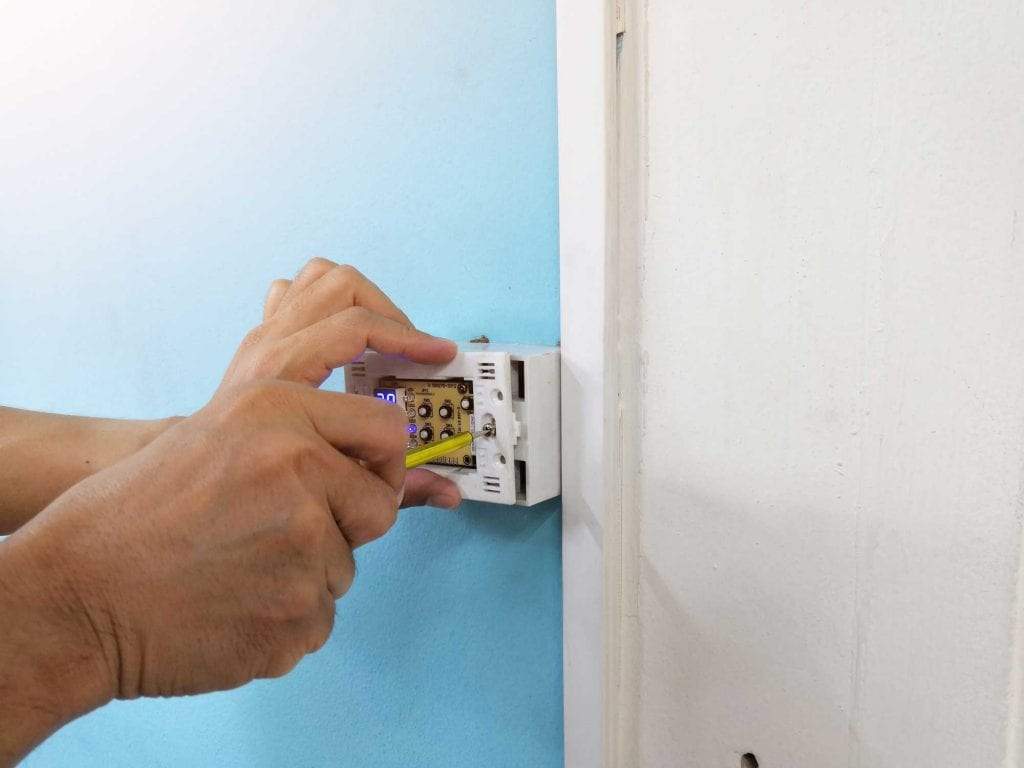 Home & Commercial HVAC Repair in Cape Coral, FL:
Thermostat & Temperature Control Installation & Replacement Services
Life in southern Florida without cooling can be a nightmare. Whether it's in your business or house, you have enough to focus on without trying not to overheat. When you contact the specialists at Sea Air of Lee County, Inc in Cape Coral, you can depend on quick, professional, support with home or commercial thermostat installation and replacement. Call today to learn more about our installation and replacement services that we offer.
Home Thermostat Installation and Replacement in Cape Coral
Your home thermostat controls your HVAC and the heating and cooling in your home. When you lose control of this airflow, things can get heated. If you need assistance, even in an emergency, Sea Air of Lee County, Inc in Cape Coral can send out a team promptly to get you set up with a new thermostat system. Whether you need thermostat installation or a total thermostat replacement in your home, we have the tools and expertise to make it happen.
Commercial Thermostat Installation & Replacement in Cape Coral
If you're undergoing construction on a new residence and experiencing a need for commercial thermostat installation, the team at Sea Air of Lee County, Inc in Cape Coral can assist with implementing those controls into your new building. If you're experiencing issues with your current HVAC control program and you need commercial thermostat replacement in your Cape Coral business, Sea Air of Lee County, Inc can help in that predicament, as well. We are licensed, educated, and certified experts who value a commitment to high quality commercial HVAC solutions.
Installation and Replacement Experts in Cape Coral
Because we understand the weather and value the comfort level of our community, Sea Air of Lee County, Inc in Cape Coral works hard to ensure the satisfaction of every client. Whenever we come to install, we ensure that you understand the hardware and how to use it. For home thermostat replacement or commercial thermostat replacement, Sea Air of Lee County, Inc in Cape Coral will make the process as seamless and simple as could be and leave you to avoid the muggy summer months in a much more comfortable environment.
---
Call Sea Air of Lee County, Inc for Dependable HVAC Services!
Since 1996, we have been providing HVAC services designed to fit the unique needs of our customers. As a family owned and operated business, we understand how important it is to provide a comfortable indoor environment in Cape Coral, Florida for your family or employees. So, call Sea Air of Lee County, Inc for industry leading air conditioning and heating solutions for your Cape Coral, Florida home or business.