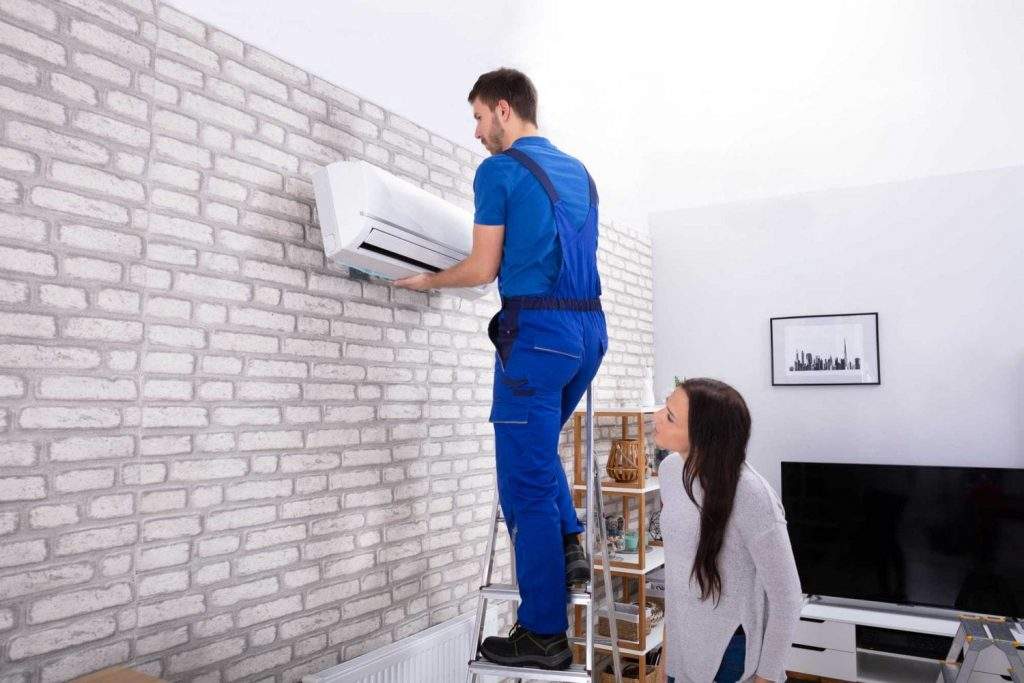 Air Conditioning Installation in Bonita Springs, FL:
Residential & Commercial Air Conditioner Installation Services
At Sea Air of Lee County, Inc, we take the installation of your new AC unit seriously. We understand that purchasing new services for your Bonita Springs home or office is a significant decision that should provide your loved ones with energy efficient comfort and ease. The units we install are built to last for years without having to be replaced again. After we install your brand new system, we may also provide any repairs, maintenance, or replacements you may require. Call the experts at Sea Air of Lee County, Inc for excellent HVAC installation in Bonita Springs.
Home AC Installation for Bonita Springs
Whether you need a home AC installation in your new Bonita Springs home for the first time, or you need an outdated program upgraded, depend on Sea Air of Lee County, Inc for residential AC installation. We offer a wide variety of products and services that will exceed your expectations and last for a long time to come. Don't wait to get your new air conditioner for your Bonita Springs home.
Commercial AC Installation in Bonita Springs
As Bonita Springs's premier commercial AC installation company, Sea Air of Lee County, Inc provides commercial HVAC installation. When you contact us, we will work with you to look for a new AC unit to fit your property's needs and budget. We always pay attention to matching your new unit together with your other equipment to maximize energy efficiency. Contact us today to receive a free estimate in Bonita Springs.
Residential and Commercial AC Installation
Call Sea Air of Lee County, Inc if your home or business needs a new air conditioner in Bonita Springs. We are familiar with all sorts of HVAC installation. The new system we install in your Bonita Springs real estate will be reliable and energy efficient, which will save you money on repairs and your electric bill. We are specialists at recommending the proper size and type of unit for your property.
---
Call Sea Air of Lee County, Inc for Dependable HVAC Services!
Since 1996, we have been providing HVAC services designed to fit the unique needs of our customers. As a family owned and operated business, we understand how important it is to provide a comfortable indoor environment in Bonita Springs, Florida for your family or employees. So, call Sea Air of Lee County, Inc for industry leading air conditioning and heating solutions for your Bonita Springs, Florida home or business.